Blog
New CGEH WP – Benchmarking the Middle Ages – 15th century Tuscany in European Perspective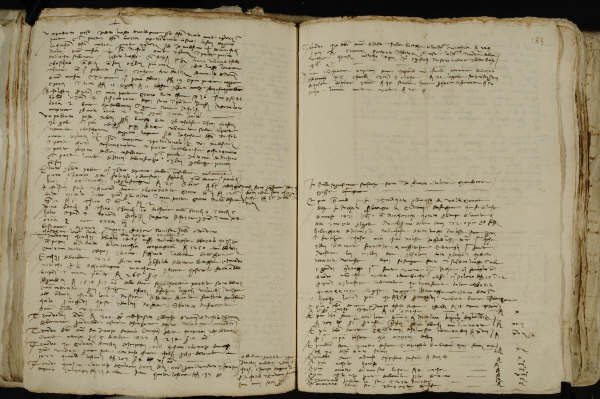 A new working paper just went up on our sister site the CGEH (Centre for Global Economic History). Written by Jan Luiten van Zanden, of our own group, together with Emanuele Felice of the University of Chieti-Pescari it explores new estimates of Gross Domestic Product – GDP (so how much an economy produces) for 15th century Tuscany. For this they make use of the the 1427 Florence Catasto – the Italian system of land registration. This Catasto is one of the best quantitative sources for Medieval History. It details property ownership for Florence and the surrounding area and has been used extensively by many scholars, amongst the first Herlihy and Klapisch-Zuber who used it for their classic study Tuscans and their Families.
Revisiting and further digitalising this source, Jan Luiten and Emanuele find that, contrary to many other studies of Tuscan GDP, the real per capita GDP in Tuscany at this time was only slightly above that of England and Holland. This puts the discussion about the Little Divergence between Italy and the Low Countries in a new perspective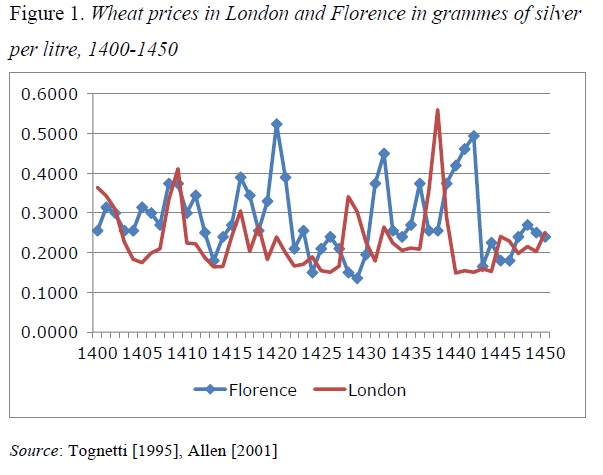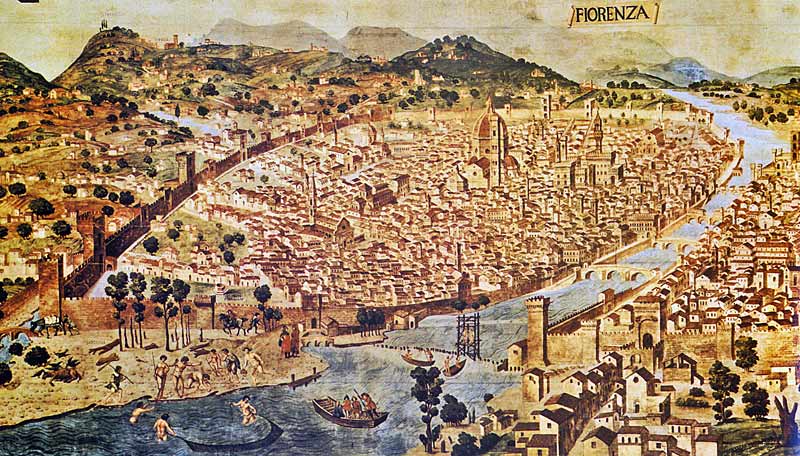 Their analysis highlights a fundamental institutional difference, between Florence on the one side, and England and Holland on the other: the former was characterized by high extractive rates in favor of the capital city. This meant that much of the wealth of the surrounding country-side and cities was concentrated in Florence, to the detriment of the subdued cities and, most of all, of the countryside; and by subsequent market blockades. This may explain why previous estimates, partly based on the construction wages in Florence (within the 'privileged' economy), probably overestimated GDP. It may also explain the exceptional artistic blossoming of XV century Florence, despite only a small lead in average GDP. Jan Luiten and Emanuele's work therefore helps to shed new light on the history of Renaissance Italy, put into a broader comparative context.
The paper can be found here: http://www.cgeh.nl/benchmarking-middle-ages-xv-century-tuscany-european-perspective