Blog
Measuring Welfare Broadly
On Friday the 27th of October, our very own Bas van Bavel and Auke Rijpma presented their collaborative work with Rabobank on a broad measure of welfare, to the provincial council of Brabant. This indicator aims to go beyond standard measures of growth (often construed as GDP) to cover many different variables that effect people's quality of life. These include pollution, housing satisfaction, crime and unemployment. It shows that the densely populated areas of the Randstad generally have a lower score on this measure than more sparsely populated areas of the East of the Netherlands.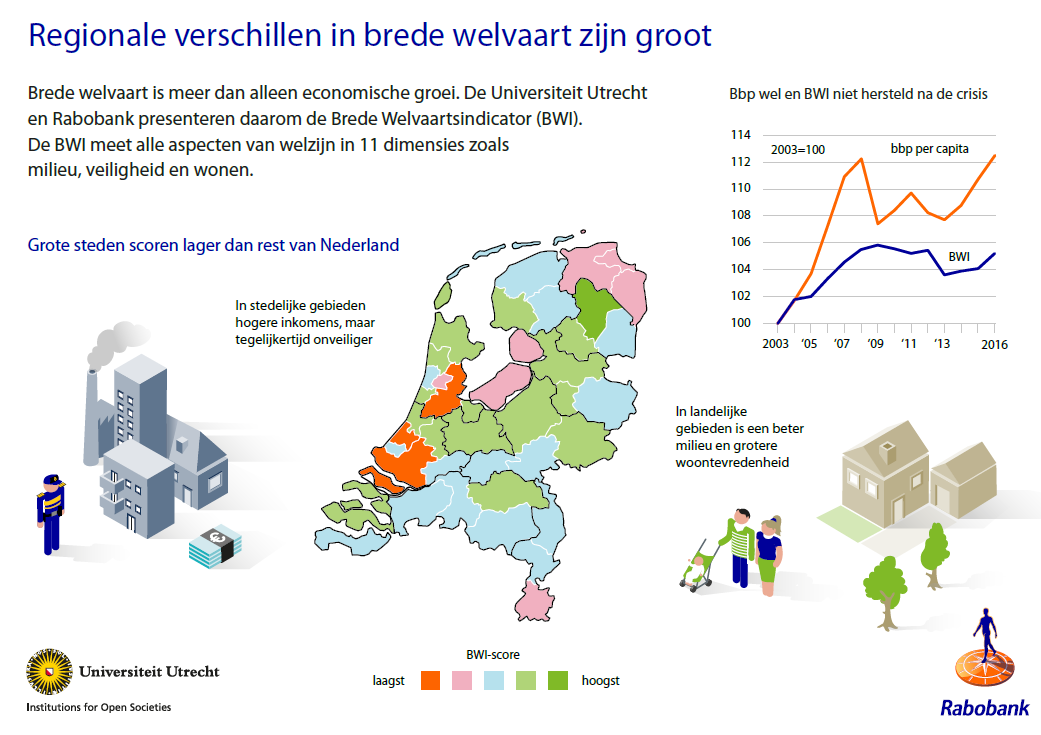 They also show that, while GDP growth might occur, the indicator of welfare, broadly construed, lags behind. This can be seen on the graph above.
The presentation in Brabant received wide-ranging media attention, with the phones at the department ringing regularly with radio and newspapers wanting to get hold of someone to interview. Most of the main Dutch newspapers picked up the story, and at the foot of this post you can find links to a number of the pieces published online.
The collaborative work with Rabobank continues, with plans for international comparisons and getting input from policy makers and statistical agencies.
The Rabobank has a page on the indicator here